Welcome to Fawkner Towing Melbourne
Your Local Tow Truck Service in Melbourne Northern Suburbs
Are you stranded in the middle of the road?
Did your car brake down unexpectedly?
Need to tow your car immediately?
You have come to the right place. Submit the "QUICK QUOTE" form in this website or call us ASAP at (03) 4050 4989
15% OFF
For First Time Customers
Call Now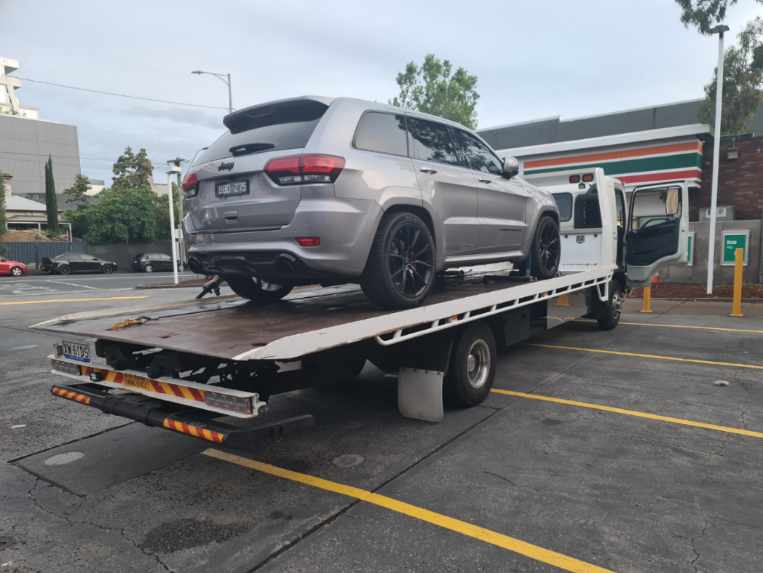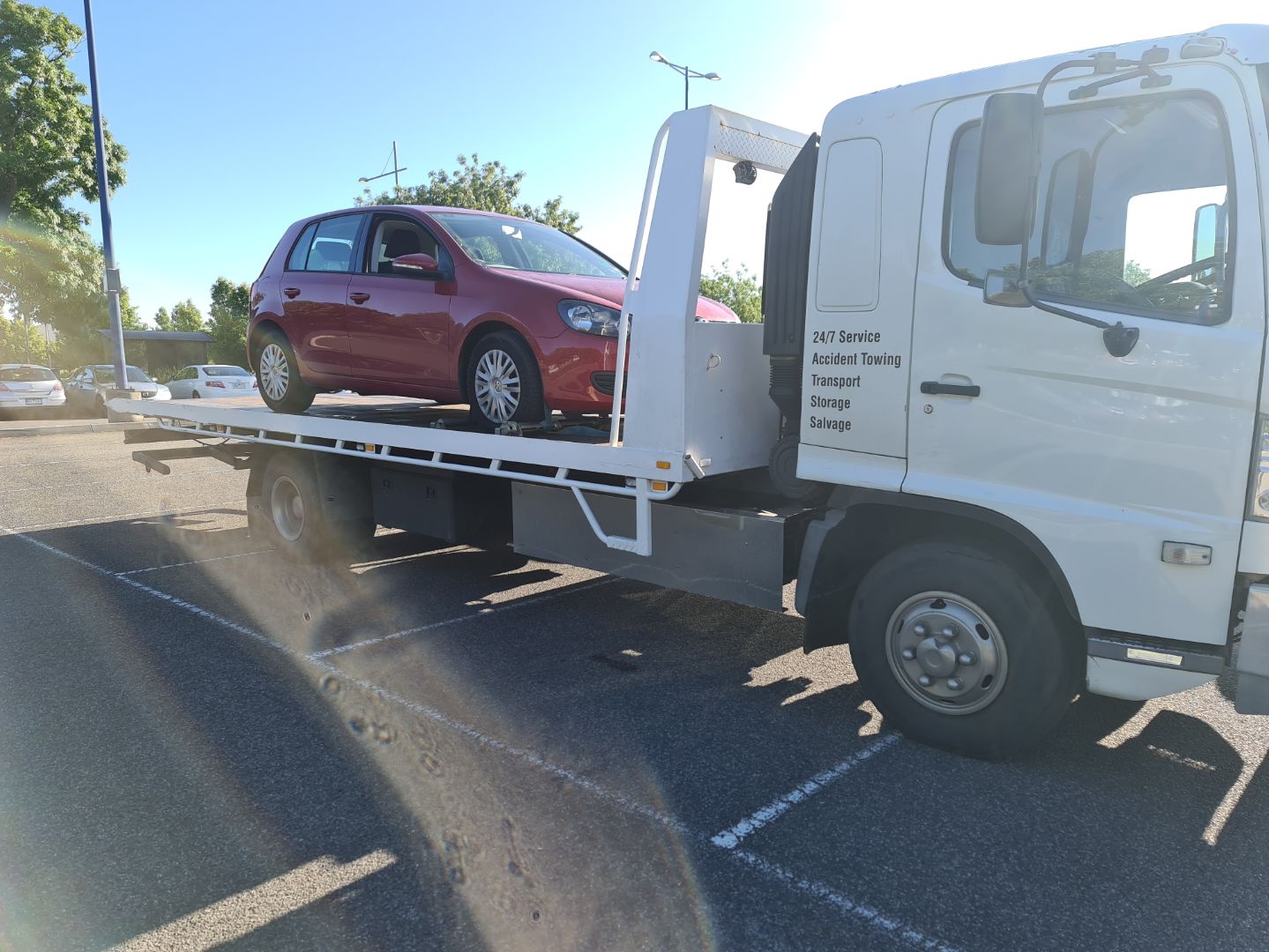 Fawkner Towing Melbourne – Tow Truck Near Me Services in Fawkner and all Melbourne Northern Suburbs
For many years, Fawkner Towing has provided assistance to residents of Melbourne's Northern Suburbs who needed emergency towing near me services. And we've developed a reputation as one of Melbourne's top towing companies. Car problems can occur at the most inconvenient moments. And when this occurs, many people worry and are at a loss for what to do. But if your car breaks down on a road in Melbourne or one of the nearby suburbs, you won't even need to think about it thanks to Fawkner Towing Melbourne. We offer quick, dependable, and affordable towing near me services. Getting your automobile moved from one Melbourne neighborhood to another doesn't have to cost a fortune. Our costs are quite reasonable. Additionally, if you don't have any cash with you, don't worry. In order to make your life simpler and the towing process easy, all of our tow truck drivers accept credit and debit cards.
When it comes to towing your car in Melbourne, we are available 365 days a year, every day of the week. So that you may rest easy, we don't stop working. Who knows when a tragic car accident will occur? Nobody can. In order to better serve our customers, we offer towing and car removal services 24/7. Contact us at (03) 4050 4989 for all of your emergency towing near me needs.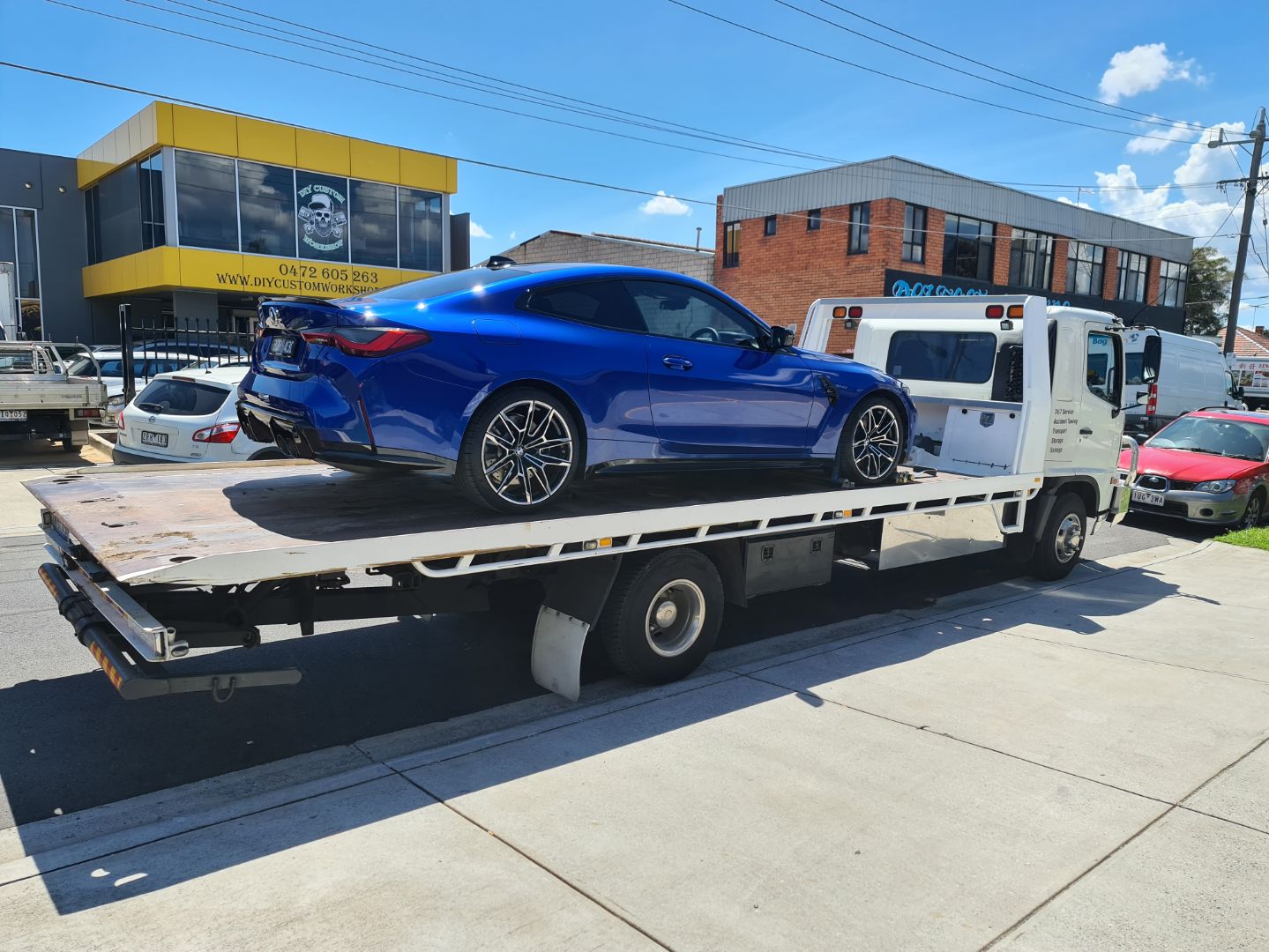 In Fawkner, Victoria, Are You Looking For A Cheap Towing Near Me Quote?
Call us right away at (03) 4050 4989 if you ever find yourself wondering "how can I find a tow truck near me" in a scenario. Our towing service works with several different tow truck operators in the Melbourne Northern Suburbs area and can promptly locate the nearest tow truck for you. We employ tow truck drivers in a number of locations, including Fawkner, the Melbourne CBD, Berwick, Dandenong, Cranbourne, Hallam, Narre Warren, Chadstone, Officer, Springvale, Mount Waverley, and Glen Waverley.
Don't look farther if you've ever wondered or thought, "What are the greatest tow trucks nearby," "What's the finest towing company nearby," or "Best tow trucks near me Fawkner company." When it comes to 24 hour tow truck services in Melbourne, Victoria, we are the finest.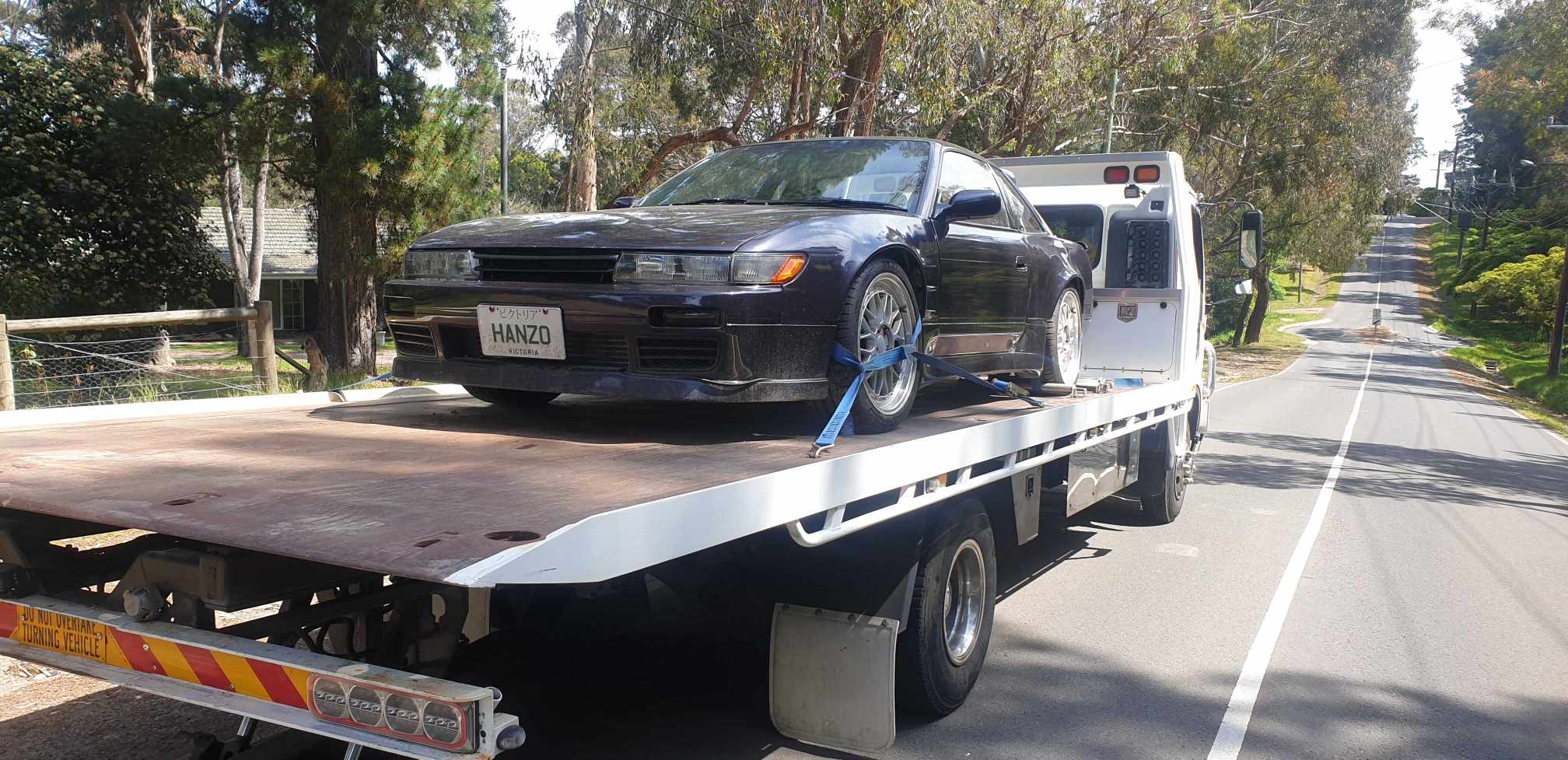 Why Did You Pick Us As Your Tow Truck Experts Near You?
There are a variety of factors that make us superior to other Melbourne tow truck providers.
1. Fawkner cheap car towing
When it comes to towing in Fawkner and the nearby areas, we provide the lowest/cheapest pricing. You'll be overjoyed with our price promise.
If you can locate a written estimate for towing that is less expensive than ours, send it to us, and we'll gladly beat it by 5%!
3. Quick and Trustworthy Towing Service
We answer as quickly as we can to all towing requests and simplify your life by offering several payment alternatives.
5. Emergency Intervention
If you ever require emergency towing, we are here for you. To ensure your safety on the road, we are here around-the-clock, every day of the year. We are Melbourne's top round-the-clock emergency tow truck provider.
2. Best Customer Service Level
Our tow truck drivers receive extensive training in how to handle customers with the utmost respect. You'll find doing business with our tow truck company to be quite informal and welcoming.
4. You Determined the Towing Location
You are free to tow your car anywhere you like. We may tow your car to a friend's house, pick up your car and deliver it to your house, or even pull your car off Melbourne's roads and take it to the technician. Just let us know exactly what you need, and we'll do it.
6. We Are Able To Tow Any Size Car
We can transport whatever you need moved, including cars, vans, buses, lorries, trucks, boats, and forklifts. When it comes to towing, no job is too minor or too large for us.
Towing Near Me Services We Offer in Fawkner and  Melbourne Northern Suburbs
Car Towing
Van Towing
Truck Towing
Emergency Towing
24/7 Towing
Motorcycle Towing
Cheap Towing
Old Car Removal
Junk Car Removal
Boat Towing
Bus Towing
Clearway Towing
Accident Towing
Caravan Towing
Trailers Towing
 Parking Towing
4WD Towing
Limousine Towing
Tow Truck Service Near Me in Fawkner and Melbourne Northern Suburbs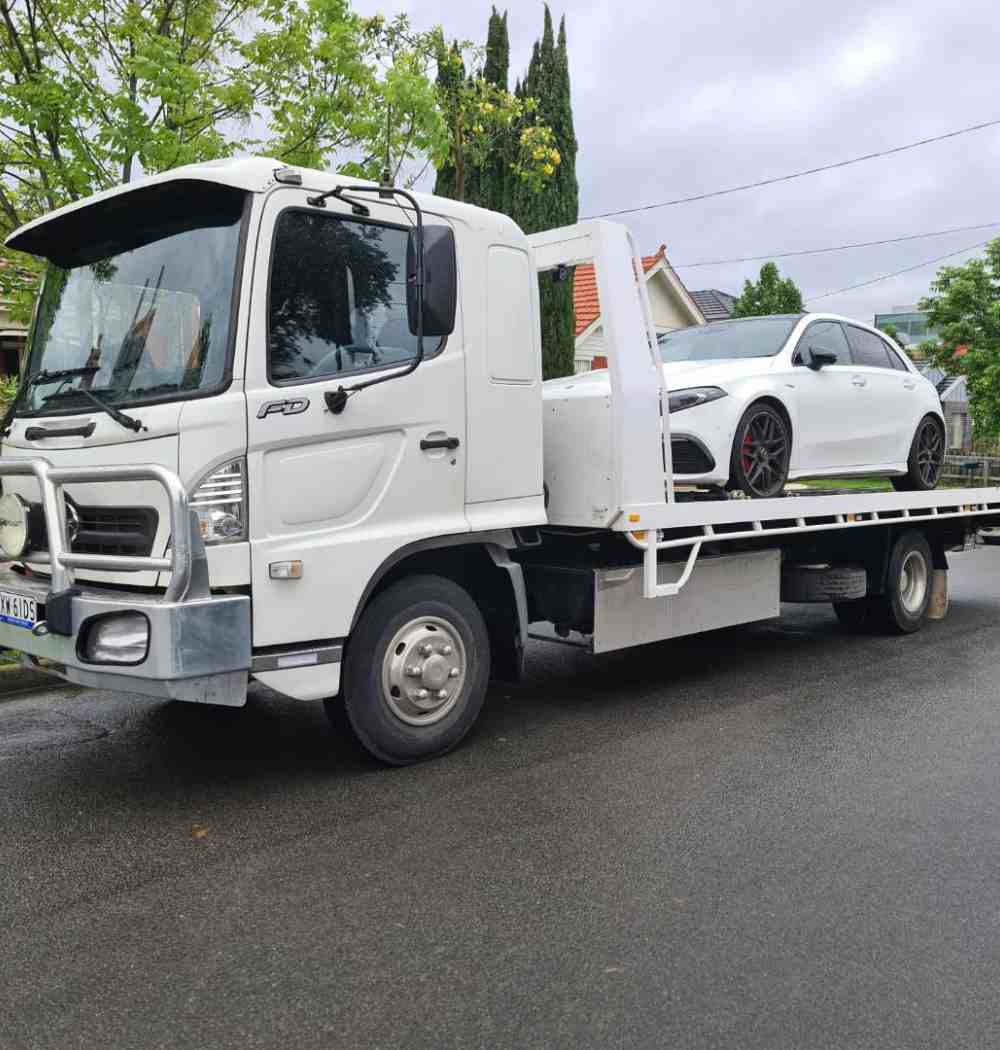 We are aware that vehicles are not always trustworthy. Even new cars occasionally have an urgent breakdown. Call us at any time, even at three in the morning, and we'll dispatch a tow truck anywhere in Melbourne and Victoria. You can ask us to tow your automobile to your house, a friend's house, or even the garage. If you don't know any trustworthy mechanics, we will help you transport your automobile to one of our top recommended mechanics in your neighborhood if you don't know any.
In Melbourne, we also offer roadside assistance. We can send one of our roadside assistance specialists to look at your car and offer a fix if it has only experienced a minor breakdown and doesn't need to be towed. This may occasionally be the more affordable choice for you. Or the best choice may occasionally be affordable car towing Fawkner near me. This depends on the particular circumstance.
Call us right away at (03) 4050 4989 if you ever find yourself wondering "how can I find a tow truck near me" in a circumstance. Our towing service near me works with several different tow truck operators in the Melbourne Northern Suburbs area and can promptly locate the nearest tow truck for you. In the Melbourne CBD, Fawkner, Tullamarine, Melton, Broadmeadows, Greenvale, Werribbe, Thomastown, Kings Park, and other regions, we have tow truck operators.
Don't look farther if you've ever wondered or thought, "What are the best tow trucks near me", "What's the best towing company near me" or "Best tow trucks Melbourne firm near me." We are the best when it comes to 24 hour tow truck near me services in Fawkner and Melbourne, Victoria (Yes, we even perform night towing!).
The Best Towing Company Near Me In Fawkner
In a 10-kilometer radius around our tow depot, we offer free same-day automobile towing service, making us one of the top towing firms in Fawkner. We can haul your automobile back to your house if you need to, or we can sell your car for scrap if you're ready to give up on it. In Melbourne and its suburbs, you may count on us for any kind of support with any kind of car.
You won't have to sacrifice quality because of our affordable prices. Cheap truck towing in Melbourne is available together with top-notch customer support, warranties, and safety standards. Our contemporary fleet of tow trucks for cars includes both passenger and business tow trucks, and they are available around Melbourne, 24 hours a day. Our tow vehicles are in service every day of the week. Our dependable towing service welcomes your free estimate request at any time.
Services For Towing Fawkner For Victoria Businesses
We provide towing services near me for all sizes and types of commercial vehicles, including small vans and big trucks. Additionally, we may offer you a fleet of trucks for your business. Additionally, we provide affordable bus tow truck service in Fawkner!
We can pull boats, caravans, motorcycles, heavy machinery, forklifts, heavy equipment, and heavy machinery from any site in Melbourne. You can get in touch with us at any moment if you need any of your business equipment transported. We are always on the job all across Fawkner.
Reliable Towing Service That Values Customers
Whether your car is still under warranty, or you have roadside assistance, we can tow it back to your house securely and safely. You can receive roadside help in Fawkner, Victoria, without having to pay more since we provide same-day tilt tray towing services! We are a towing Fawkner firm with complete insurance. No matter what vehicle you drive or where it breaks down in Fawkner, we can handle the situation for you at a reasonable price thanks to the tools and equipment in our fleet of trucks. Regardless of where you are, we can haul long distances.
What Does a Standard Towing Fee Include?
When it comes to their pricing structure, every towing company has a separate set of guidelines. You should be aware that some businesses won't begin work until the cost of the tow truck is paid upfront. However, this is not how Fawkner Towing Melbourne conducts business. Before beginning any type of work, we will give you free towing estimates so you can estimate how much you may expect to pay for our services.
What influences the cost of towing?
Other businesses offer low rates but are unable to give accurate arrival times. The number one thing you don't want in an emergency is the most frequent outcome of a subpar towing service. Choose a tow truck that provides a comprehensive, well-thought-out price based on your location, your circumstances, and other factors including the type of car being collected, the time of collection, and the destination.
What is the Towing Service Fee?
Cash or a credit card can be used to pay for our services. However, if you must pay us with a check, please notify us in advance and we will make arrangements for payment through a different method.
How You Can Benefit From Our Fawkner Tow Trucks Near Me Service
We transport a wide variety of heavy machinery, including earthmovers, tractors, buses, 4x4s, forklifts, boats, and cherry pickers. Inquire about our offerings by giving us a call.
Our experienced tow truck near me drivers are committed to the safety and happiness of every client. Our dedication to our customers and the quality of service we deliver are sources of great satisfaction.
We have both regular and four-wheel drive rescue trucks in our fleet. Our trucks are outfitted with high-quality, practical equipment including recovery machines, super tilts, low loaders, heavy under lifts, and tilt trays, and we'll arrange a tow for you whenever you need it.
As we quote our services, you will know exactly what they cost. We'll take your automobile to the nearest insurance-approved repair shop or holding yard, or you can choose one of ours. We do not try to take advantage of our customers by hiding any additional fees for towing and storage.
We are a licensed operator, so you can be assured that we will never violate the law or ignore your rights under state and federal statutes that prohibit towing firms from using threats, coercion, or other unfair methods.
Melbourne CBD 3000 Carlton 3053 East Melbourne 3002 South Melbourne 3205 Southbank 3006 Parkville 3052 West Melbourne 3003 South Yarra 3141 Elwood 3184 Balaclava 3183 Albert Park 3206 Port Melbourne 3207 Docklands 3008 St Kilda 3182 Abbotsford 3067 Collingwood 3066 Fitzroy 3065 Richmond 3121 Bundoora 3083 Greensborough 3088 Heidelberg 3084 Macleod 3085 Ivanhoe 3079 Rosanna 3084 Northcote 3070 Reservoir 3073 Preston 3072 Thornbury 3071 Broadmeadows 3047 Campbellfield 3061  Craigieburn 3064 Gladstone Park 3043 Melbourne Airport 3045  Roxburgh Park 3064  Somerton 3062 Sunbury 3429  Tullamarine 3043 Airport West 3042  Ascot Vale 3032 Essendon 3040  Moonee Ponds 3039 Brunswick 3056 Fawkner 3058 Fawkner 3060 Pascoe Vale 3044 Tullamarine 3043 Diamond Creek 3089 South Morang 3752 Ashburton 3147 Balwyn 3103  Camberwell 3124  Glen Iris 3146 Hawthorn 3122 Kew 3101 Surrey Hills 3127 Bayswater 3153  Boronia 3155  Ferntree Gully 3156 Knoxfield 3180 Lysterfield 3156 Rowville 3178 Scoresby 3179 The Basin 3154 Wantirna 3152 Bulleen 3105 Doncaster 3108 Templestowe 3106 Ringwood 3134 Blackburn 3130 Box Hill 3128 Burwood 3125 Forest Hill 3131 Nunawading 3131 Vermont 3133 Belgrave 3160 Mount Dandenong 3767 Beaumaris 3193 Black Rock 3193 Brighton 3186 Cheltenham 3192 Hampton 3188  Highett 3190  Officer 3809 Pakenham 3810 Berwick 3806 Clyde 3978 Cranbourne 3977 Doveton 3177 Endeavour Hills 3802  Eumemmerring 3177  Hallam 3803 Hampton Park 3976 Lynbrook 3975 Narre Warren 3805 Dandenong 3175 Keysborough 3173 Lyndhurst 3975 Noble Park 3174 Springvale 3171 Carrum Downs 3201 Frankston 3199 Langwarrin 3910 Skye 3977 Seaford 3198 Bentleigh 3204 Caulfield 3162 Carnegie 3163  Elsternwick 3185 Gardenvale 3185 Glen Huntly 3163 McKinnon 3204 Murrumbeena 3163 Ormond 3204  Aspendale 3195 Bonbeach 3197  Braeside 3195 Carrum 3197 Chelsea 3196 Cheltenham 3192 Clarinda 3169 Dingley Village 3172 Edithvale 3196 Heatherton 3202 Highett 3190 Mentone 3194 Moorabbin 3189  Mordialloc 3195 Parkdale 3194 Patterson Lakes 3197 Waterways 3195 Ashwood 3147 Chadstone 3148 Clayton 3168 Glen Waverley 3150 Hughesdale 3166 Huntingdale 3166 Mount Waverley 3149 Mulgrave 3170 Notting Hill 3168 Oakleigh 3166 Wheelers Hill 3150 Boneo 3939 Dromana 3936  Flinders 3929 Hastings 3915 Mornington 3931 Mount Eliza 3930 Mount Martha 3934 Portsea 3944 Red Hill 3059 Rosebud 3939 Somerville 3912 Sorrento 3943 Armadale 3143 Kooyong 3144 Malvern 3144 Prahran 3181 Toorak 3142 Windsor 3181 Altona 3018 Altona Meadows 3028 Williamstown 3016 Braybrook 3019 Footscray 3011 Kingsville 3012 Maidstone 3012 Maribyrnong 3032 Seddon 3011 Tottenham 3012 Melton 3337 Melton South 3338 Taylors Hill 3037 Truganina 3029 Hoppers Crossing 3029 Laverton North 3026 Mambourin 3024 Point Cook 3030 Tarneit 3029 Truganina 3029 Werribee 3030 Wyndham Vale 3024